Alumni Corner
Marquis Hughes
HJTEP Alumni (2004 - 2015)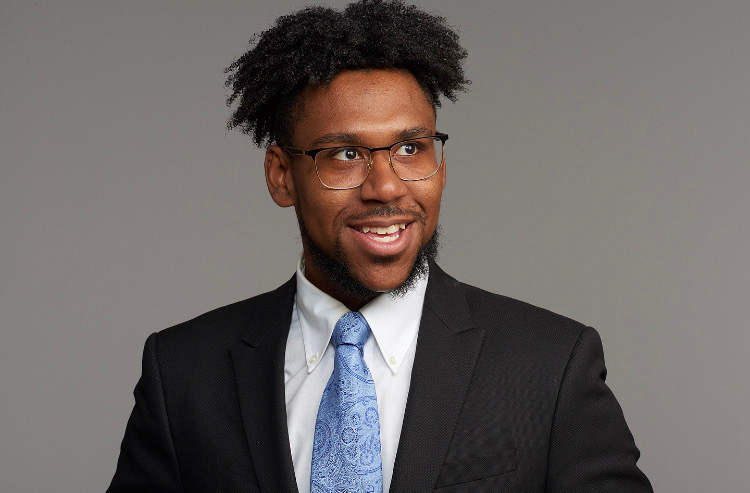 This month we touched base with HJTEP Alum, Marquis Hughes. He started in Grass Roots I and by the time of his graduation, he had become a summer camp instructor. Marquis has spent many hours utilizing our educational services and on court. Even though his schedule was filled with academic and extra-curricular activities, he always found time to make it in for every practice, special event or team tennis match. Coaches describe Marquis as the best kind of student; diligent, self motivated and kind.
HJTEP: Describe your time with HJTEP
Marquis: As a child, my mother enrolled me in a multitude of sports, including soccer, baseball, basketball, boxing and golf. I love each of these...but I needed an activity close to school in Harlem. And Harlem Junior Tennis and Education Program was the perfect match.
This is more than an organization with amazing tennis instructors. It is a space where the education and nurturing you receive extends far beyond the court.
Professionals here harvested the best of their student-athletes and demonstrated leadership, responsibility, passion, commitment, sportsmanship and self-discipline. Those skills fueled me through high school and upon completion, I was honored to receive from Harlem Junior Tennis and Education Program, a scholarship towards college. It was awarded at the 2015 HJTEP Spring Gala.
HJTEP: Where did you go to college?
Marquis: I graduated from my "Home By The Sea" the Illustrious Hampton University earning by BA in Journalism.
HJTEP: What are you up to now?
Marquis: I am a Multi-Project TV Producer with produced content for Good Morning America, Bravo TV, The Oprah Winfrey Network and more. I am also the Creator of M Hughes Studios, with published work in ABC News, Good Morning America, Discovery Plus and more.
HJTEP: What advice do you have for current students?
Marquis: I'm still learning and growing, but one piece of advice I would give is to always ask questions. Me asking questions has opened so many doors for me personally and professionally. By not asking the question, you eliminate the potential opportunity.
Thank you, Marquis, for sharing your experiences with us. We are honored to have been a part of your life. We know we will continue to see amazing accomplishments from you!