February 2022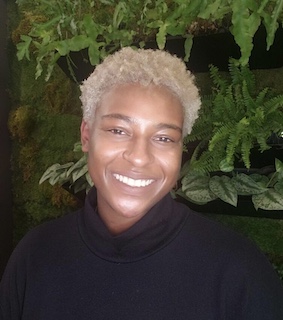 This month we caught up with HJTEP Alum, Nia Rose. She was a perfect addition to the program and a member of the HJTEP Tournament team. We enjoyed every minute of her being with us and watching her blossom into a wonderful young woman.
What years were you with HJTEP?
From 2010-to 2014
Describe your time with HJTEP.
I started the program quite late, 14. I had just moved from Florida where I had changed schools 5 years in a row. So It's safe to say that I was a bit closed off to my peers initially.
Though, I found it effortless being around the staff. I would spend hours in their office talking, laughing, and sharing things about myself that few knew.
It wasn't until my second year that I grew closer to the academy kids. I guess I was intimidated by their NY personalities. They were all so confident, daring, and opinionated. Conversely, I was none of those things. I was afraid to talk and look childlike in their eyes. Eventually, my fears subsided, and I assumed the role of the naive younger friend, which led to A LOT of memorable moments.
Not sure where I would be if it weren't for the program, but I know I'm a better person because of it!
Where did you go to college?
The University of Oregon. Go Ducks!🦆
What are you up to now?
I just got promoted and will be working on my first feature film on Amazon's The Burial as a second assistant editor!
What advice do you have for current students?
My advice to kids in the program now would be to have fun! The time goes by quickly, so take advantage of the opportunities thrown your way. Be brave and have the courage to go after what you want!