HJTEP 46th Spring Gala Recap
On Monday, April 16th | Gotham Hall, NYC - Harlem Junior Tennis and Education Program celebrated 46th years of providing tennis, education and wellness to Central Harlem youth. This year HJTEP honored Actress, Singer and Fashion Designer Vanessa L. Williams (Robert Holland Jr Award) and Professional Tennis Champion Martina Navratilova (Shining Start Award). Demarco Morgan (NBC News Reporter and Anchor) MC'd for the evening's festivities, of which included a special performance by Sydney Hardcourt (Actor, Hamilton) to introduce the honorees. HJTEP Seniors Zuhri Sinclair and Dakota Grinnard wowed the crowd with their poignant speeches about the impact/ opportunities the program has provided during their journey. James R. Kelly III (HJTEP Chairman) presented the Chairmen's Award to Gala co-chairs Christopher Hojlo and David Tyree for their unwavering dedication to HJTEP. The night concluded with the musical sounds and dancing with Flip da Skript Band.
The Spring Gala is a part of the initiative to create wide-spread awareness to this hidden gem in Harlem. Aiding the efforts to continue the legacy of creating a safe space for youth were they can learn and develop - on and off the courts.
Photo credit: Camerawork USA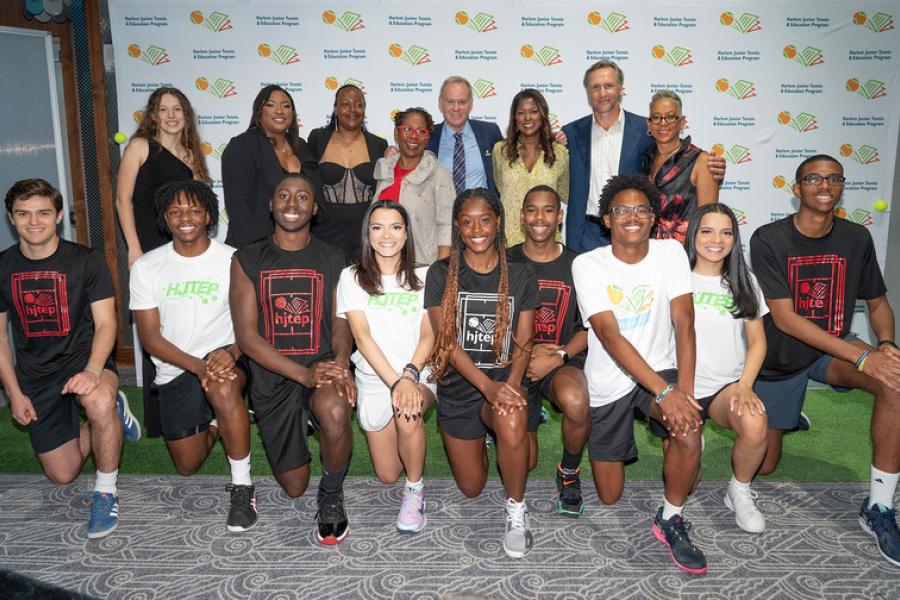 CBS News Anchor Maurice Dubois, Hosts HJTEP Gala Read more >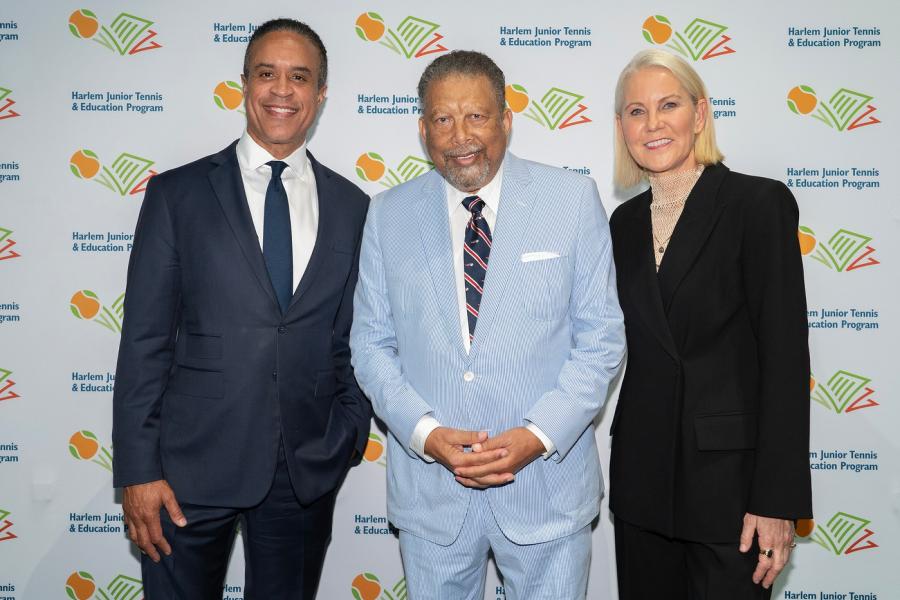 Stars Come Out to Help Raise Nearly $1 Million in NYC Read more >