Board of Directors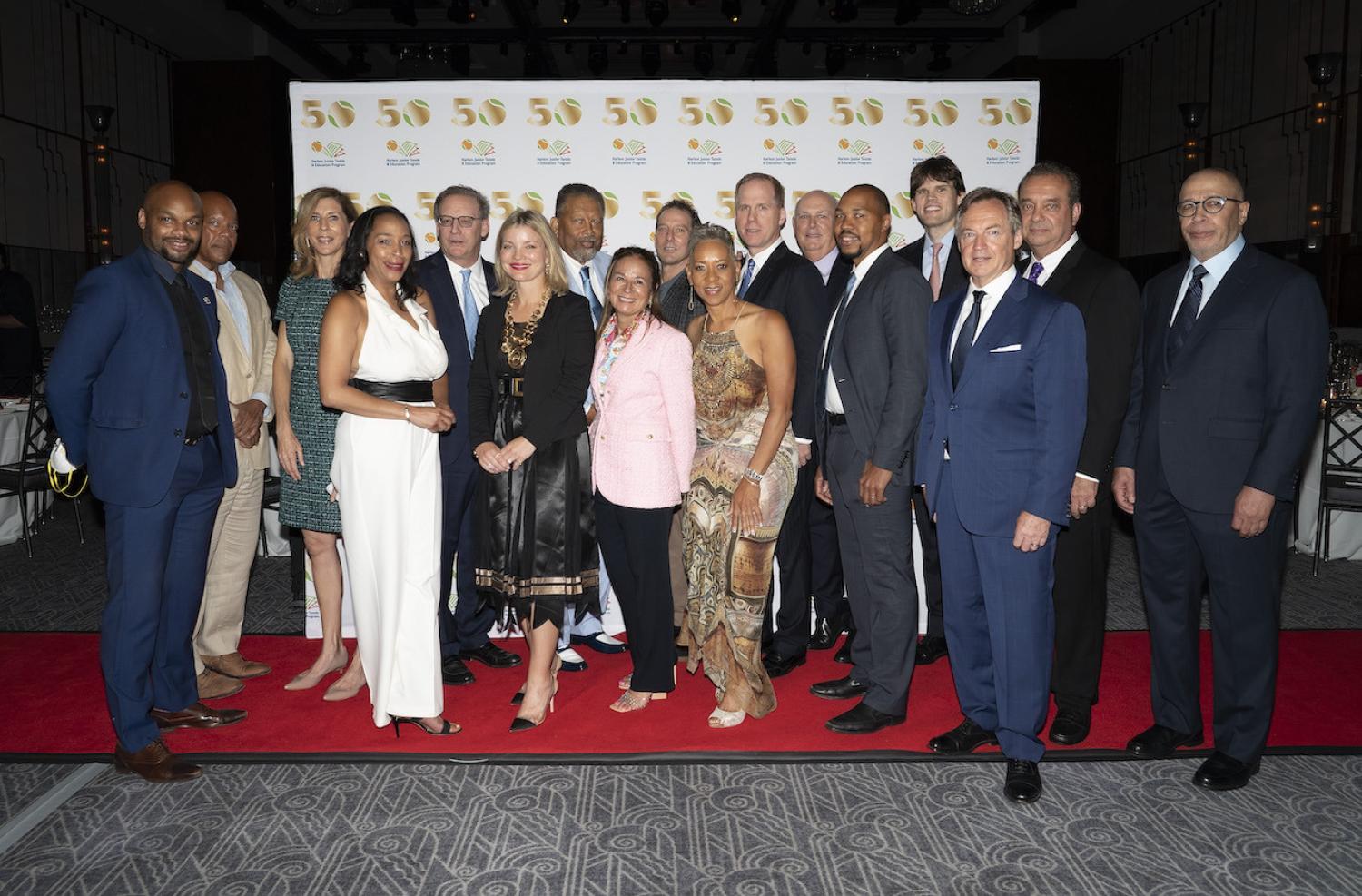 HJTEP has been fortunate to have a consistent and dedicated board of directors providing stable leadership.  The majority of our members have served on our governing body for numerous years with a strong commitment to our important mission. The Board of Directors is currently comprised of 17 members, each bringing valuable expertise and insight. Our growing Advisory Board currently consists of three esteemed members who provide guidance and support to further enhance our organization's impact.
Cinta Delmonaco Kemp
Chair
Co-Founder/COO, CastleRock Investors

Andre Benjamin
Vice Chair & Treasurer
VP, Corporate Development, CoStar Group; HJTEP Alum
Katrina Adams
President
Executive Director, Harlem Junior Tennis and Education Program, Inc.
Peter Bicks
Secretary
Attorney, Orrick, Herrington & Sutcliffe, LLP
Members-at-Large

Ruediger Albers - President, American Wempe Corp
Michelle Blake Wilson - CEO, ONYX Media, Inc; HJTEP Alum
Steve Clark - Co-Founder & Principal Partner, Elateus, LLC
Dr. Philippe Douyon - Founder & CEO, The Inle BrainFit Insitute

Jonathan Feigelson - General Counsel, Export/Import Bank of the United States

Valerie Hartman - Coach, Motivational Speaker & Connector, Shift into Fifth
James R. Kelly, III - CEO, Kellee Communications (Retired)

Eugenia Kovalev - Philanthropist

Alex Meditz - Exec Dir-Commodities, Morgan Stanley

Mario Scorcia - EVP Operations, Hudson Group

Tony Signore - CEO and Managing Partner, Taylor Strategy

David Tyree - Financial Advisor, Morgan Stanley

Carolina Velez - Philanthropist

Advisory Board Members
Jeffrey Appel - Senior Managing Director, Broadband Capital Management LLC

David N. Dinkins, Jr - Senior Vice President, Showtime

Woody Victor - Real Estate Professional