Donate
The Future is Now — Today, Tomorrow, and for the Next 50 Years!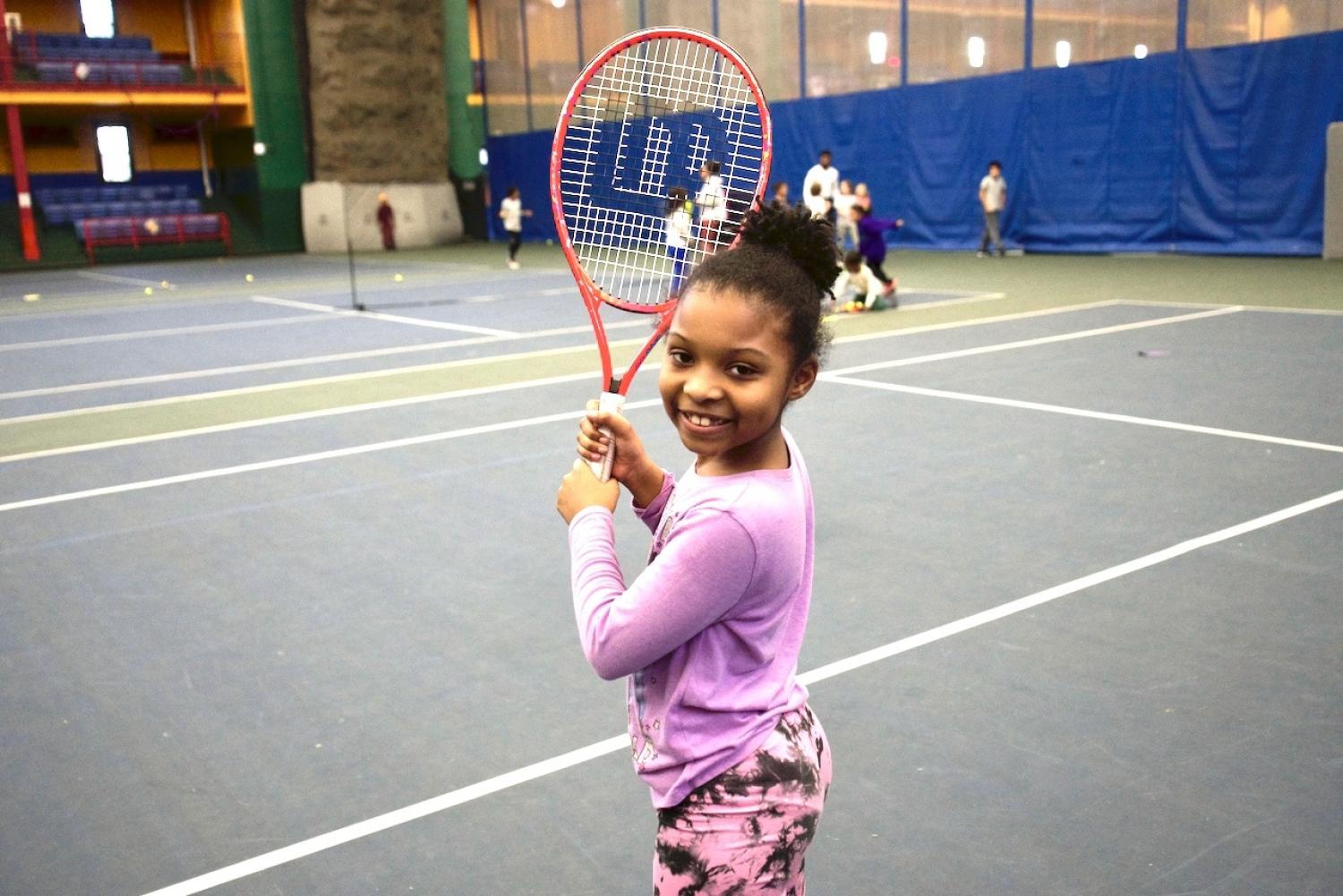 Help Build Champions in Tennis and Life
Your generous support is crucial to our ability to provide equal access to the sport of tennis and deliver HJTEP's proven educational and wellness programs to youth in our community. As a nonprofit organization, we heavily rely on financial contributions from individuals, as well as institutions, to make a lasting impact on the lives of young individuals. By making a donation, you will play a vital role in empowering and transforming the lives of these deserving youth.
Every contribution, no matter the size, goes a long way in supporting our initiatives. Your donation will help fund tennis equipment, coaching resources, educational materials, and other essential resources needed to sustain and expand our programs. Additionally, it will enable us to provide scholarships and financial assistance to ensure that all interested youth have the opportunity to participate, regardless of their financial circumstances.
Please consider supporting our work with a donation today. Your investment in HJTEP creates a ripple effect of positive change in the lives of young individuals, fostering their personal growth, well-being, and future opportunities. Together, we can make a tangible difference and empower the next generation. 

Donate By Mail

HJTEP is a registered 501(c)(3) organization. Federal Taxpayer ID (EIN) is 13-3076419. To make your donation by mail, please send checks to:
Harlem Junior Tennis & Education Program
c/o Harlem Armory Center
40 W. 143rd Street
New York, NY 10037
Leave a Lasting Legacy with a Planned Gift or Stock Options
By considering the inclusion of the Harlem Junior Tennis & Education Program (HJTEP) in your estate plans, you have the power to make a lasting impact on the lives of Harlem's youth while also aligning with your personal and financial goals. There are various options available, ranging from a straightforward bequest to more intricate giving strategies that can provide you with income during your lifetime, such as a gift annuity or a trust.  We understand the importance of careful planning when it comes to estate giving, and will work with anyone by providing sample language and other resources that can be utilized when discussing philanthropic intentions with financial advisors.
Whether the choice is to make a bequest, explore planned giving opportunities, donate stock, or consider options like wire transfers, our team is available to discuss bequests, planned giving, and other donation methods.  The conversation can start by reaching out to Katrina Adams at 212.491.3738 or admin@hjtep.org. 
A contribution to HJTEP through an estate plan helps support our mission of empowering Harlem's youth and providing them with transformative opportunities. Together, we can create a legacy of positive change that will impact generations to come.

Our Impact
For over half a century, we have been proud to offer our youth so much more than tennis instruction as a grassroots community organization dedicated to holistic service. Today, the weight of our responsibility to serve our young people, their families, and Central Harlem with well-rounded programming is more significant than ever.
Our comprehensive program combines sports, education, and wellness initiatives, allowing us to not only teach tennis but also mentor and shape our young participants into future leaders. We understand that success extends beyond the tennis court, and we strive to provide them with the tools, guidance, and support needed to navigate their journeys through life with confidence.
We are committed to meeting the formidable challenges of our time head-on, with a relentless pursuit of excellence and unwavering strength; we believe in the transformative power of education, the importance of physical and mental well-being, and the potential for every young person to thrive when given the right opportunities; and we are steadfast in our mission to empower and equip them with the skills, resilience, and leadership abilities they need to overcome obstacles and seize opportunities. Together, we will always work to meet the difficult challenges of our time with excellence and strength.
Serve approximately 1000 +/- students annually
On average, HJTEP students maintain a 3.1 GPA
95% of our participants graduate from high school
80% are admitted to leading private and public universities
65% receive non-athletic financial aid
25% earn tennis scholarships to leading colleges