An NJTL Chapter of the USTA Foundation, HJTEP Receives Funding from Chase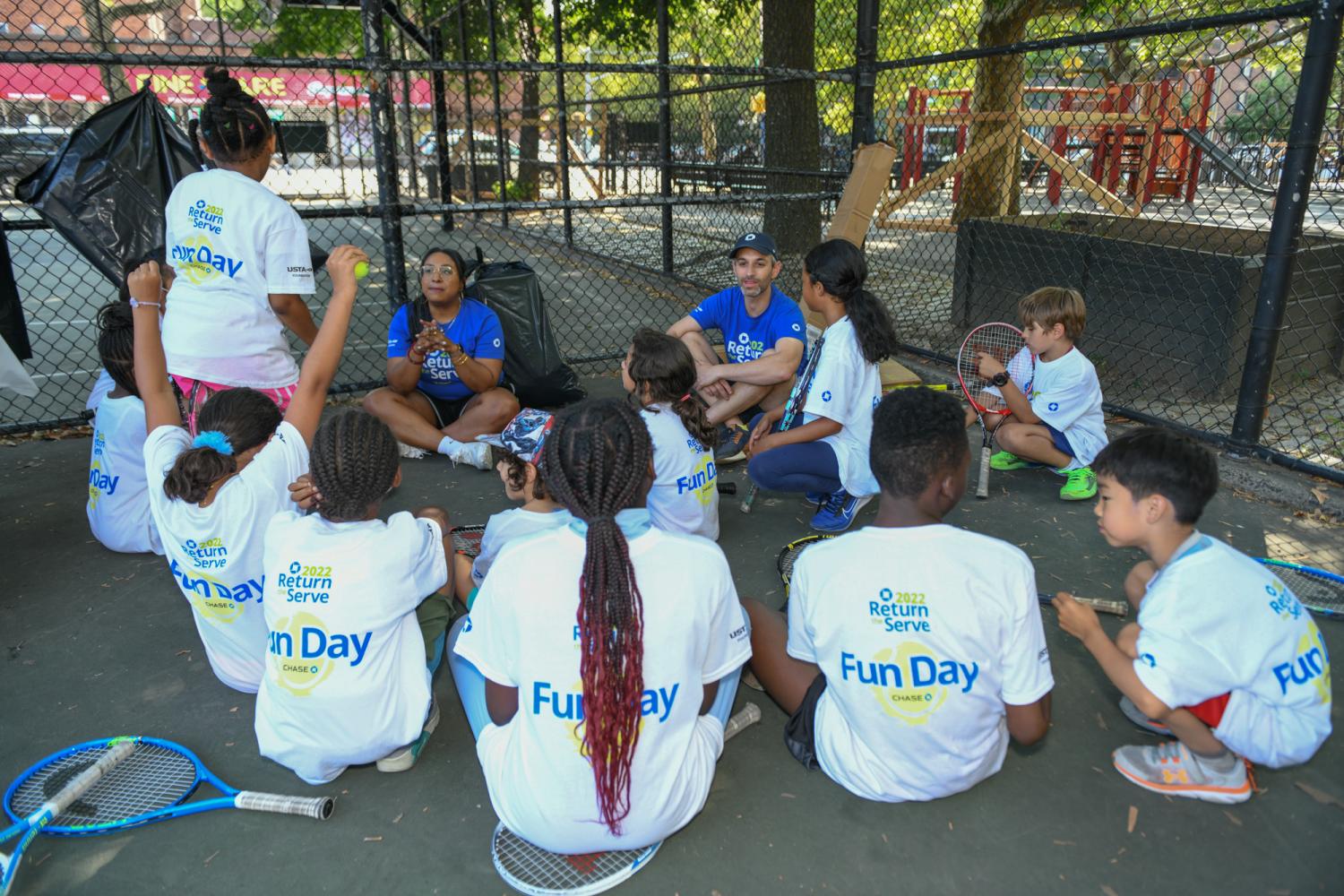 On July 10, 2023 the USTA Foundation, the charitable arm of the United States Tennis Association (USTA) announced that for the tenth consecutive year, it partnered with longtime US Open sponsor Chase to award 27 National Junior Tennis and Learning (NJTL) chapters with $325,000 in total grants to support year-round tennis and education programming for more than 54,000 youth from under-resourced communities around the country. Chase has awarded more than $1.6 million to selected NJTL chapters as part of its decade-long collaboration with the USTA Foundation.  Once again, and always, HJTEP is proud to be listed among the exceptional NJTL chapters awarded with these important funds. 
"The Return the Serve program has made a positive impact on tens of thousands of kids across the country, and we are grateful to Chase for its continued generosity and steadfast commitment to the communities we serve," said Kathleen Wu, USTA Foundation Board President.

USTA Foundation, the national charitable arm of the United States Tennis Association Incorporated (USTA), utilizes the powerful combination of tennis and education to enhance the lives of under-resourced youth through its support of the National Junior Tennis & Learning (NJTL) network. For more than 50 years, NJTL has impacted thousands of youth across the nation, and today the network features more than 270 chapters. The USTAF supports these chapters by providing financial grants, scholarship opportunities, curricula, technical assistance, and training. USTAF raises money and public awareness through private donations, corporate sponsorships, foundations, and fundraisers, including the US Open Opening Night Gala, and various Pro-Ams, to name just a few. To date, the USTA Foundation has awarded approximately $64 million in grants and scholarships. For more information on the USTA Foundation, visit www.ustafoundation.com.  
JPMorgan Chase & Co is a leading global financial services firm with assets of $2.7 trillion and operations worldwide. The Firm is a leader in investment banking, financial services for consumers and small businesses, commercial banking, financial transaction processing, and asset management. A component of the Dow Jones Industrial Average, JPMorgan Chase & Co. serves millions of customers in the United States and many of the world's most prominent corporate, institutional and government clients Information about JPMorgan Chase & Co. is available at www.jpmorganchase.com.